Branch Locations & Hours
Hugo's Branch
Inside Hugo's Family Marketplace
Pennington Ave & 1st Street
Thief River Falls, MN 56701
Phone: (218)683-7692
Get driving directions »
Walk-in Branch
Corner of Horace Ave. and 3rd Street
214 East 3rd Street
Thief River Falls, MN 56701
Phone: (218)681-4020
Get driving directions »
For your convenience you can find Northern State Bank at a variety of locations.
MAIN BRANCH
201 East 3rd Street
P.O. Box 639
Thief River Falls, MN 56701
Phone: (218)681-4020
Fax: (218)681-8388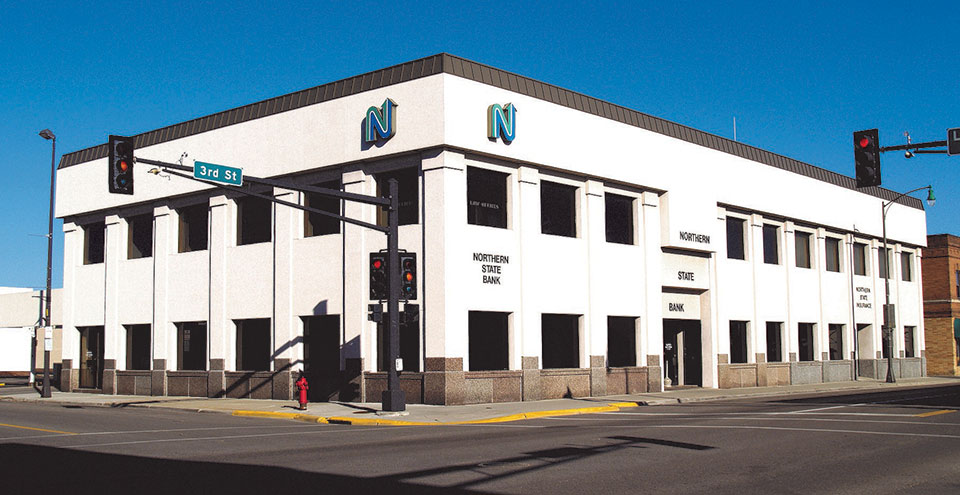 Our Main Bank Lobby is closed but our staff can be reached at 681-4020 during normal business hours. Access to your safety deposit box is available by appointment only. Main bank drive-up, ATM, night deposit drop, and 24/7 online banking access continue to be available.
Lobby Hours
Temporarily Closed
Drive Up Hours

Monday
8:00am - 5:00pm
Tuesday
8:00am - 5:00pm
Wednesday
8:00am - 5:00pm
Thursday
8:00am - 5:00pm
 Friday
8:00am - 5:00pm
Saturday
9:00am - 12:00pm noon
HUGO'S BRANCH
Inside Hugo's Family Marketplace
Pennington Ave & 1st Street
Thief River Falls, MN 56701
Phone: (218)683-7692
Fax: (218)683-7896
Hours

Monday
10:00am - 7:00pm
Tuesday
10:00am - 7:00pm
Wednesday
10:00am - 7:00pm
Thursday
10:00am - 7:00pm
Friday
10:00am - 7:00pm
Saturday
10:00am - 2:00pm
WALK-IN BRANCH
Corner of Horace Ave. and 3rd Street
214 East 3rd Street
Thief River Falls, MN 56701
Phone: (218)683-7649
Fax: (218)681-8388
Hours

Monday
7:00am - 6:00pm
Tuesday
7:00am - 6:00pm
Wednesday
7:00am - 6:00pm
Thursday
7:00am - 6:00pm
Friday
7:00am - 6:00pm
Saturday
8:00am - 12:00pm noon