Branch Locations & Hours
Hugo's Branch
Inside Hugo's Family Marketplace
Pennington Ave & 1st Street
Thief River Falls, MN 56701
Phone: (218)683-7692
Get driving directions »
Walk-in Branch
Corner of Horace Ave. and 3rd Street
214 East 3rd Street
Thief River Falls, MN 56701
Phone: (218)681-4020
Get driving directions »
For your convenience you can find Northern State Bank at a variety of locations.
MAIN BRANCH
201 East 3rd Street
P.O. Box 639
Thief River Falls, MN 56701
Phone: (218)681-4020
Fax: (218)681-8388
Drive Up Hours

Monday
8:00am - 5:00pm
Tuesday
8:00am - 5:00pm
Wednesday
8:00am - 5:00pm
Thursday
8:00am - 5:00pm
 Friday
8:00am - 5:00pm
Saturday
9:00am - 12:00pm noon
24-hour ATM available inside lobby doors and drive-thru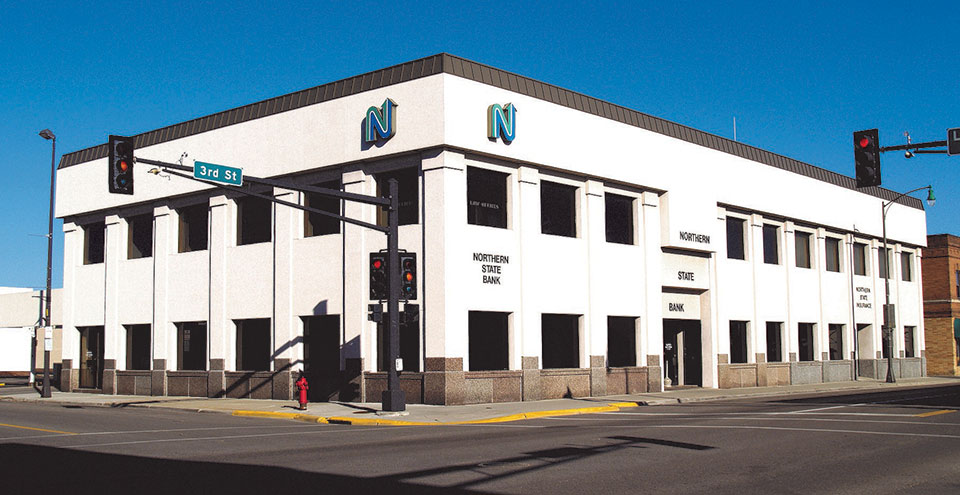 Main Branch Lobby Closed, South Walk-In Teller and Hugo Branches Open
In order to protect your health and safety, as well as that of our employees, our Main Branch lobby is temporarily closed. Our staff can be reached at 218-681-4020 during normal business hours. To serve you safely, there is a walk-up customer service area located on the south-east corner entrance for loan closures and personal banking signatures. Access to your safety deposit box is available by appointment only. Drive-thru, 24/7 online banking access, ATMs and night deposit continue to be available. 
HUGO'S BRANCH
Inside Hugo's Family Marketplace
Pennington Ave & 1st Street
Thief River Falls, MN 56701
Phone: (218)683-7692
Fax: (218)683-7896
Hours

Monday
10:00am - 7:00pm
Tuesday
10:00am - 7:00pm
Wednesday
10:00am - 7:00pm
Thursday
10:00am - 7:00pm
Friday
10:00am - 7:00pm
Saturday
10:00am - 2:00pm
ATM available
WALK-IN BRANCH
Corner of Horace Ave. and 3rd Street
214 East 3rd Street
Thief River Falls, MN 56701
Phone: (218)683-7649
Fax: (218)681-8388
Hours

Monday
7:00am - 6:00pm
Tuesday
7:00am - 6:00pm
Wednesday
7:00am - 6:00pm
Thursday
7:00am - 6:00pm
Friday
7:00am - 6:00pm
Saturday
8:00am - 12:00pm noon